A new low-cost apartment in Taman Nagasari turned into a hostel for foreign workers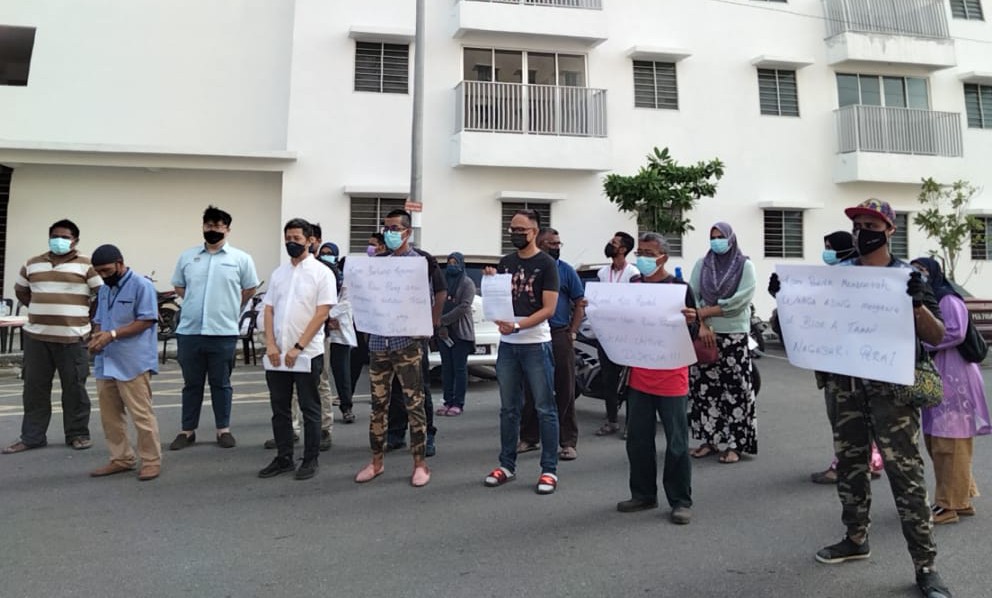 The excitement of some residents receiving the keys to occupy a new house in Block A, Taman Nagasari, Prai here over a month ago turned to concern due to the presence of a group of strangers who would also rent there.
It is understood that around 10 of the total 150 low-cost apartment units in the block have started to be occupied by residents while most other occupants have not.
However, according to residents, the number of foreigners who have rented the apartment is larger, involving around 20 units and some are living there earlier than residents who should be.
Even more disappointing, they said, were apartments that were misused to be worker dorms with the My Sejahtera QR code openly at the entrance.
Residents' representative, Amirul Adli Ahmad, 28, said that under the agreement, 11-storey apartments worth RM42,000 per unit built by the state government cannot be rented to either locals or foreigners.
"So, one wonders how these apartments can be rented at will by the owner to foreigners. Indeed, we have been informed that a grocery store will be built on the ground floor of the apartment while commercial activities are not allowed to take place in this block either," he said.
He and several other residents were met by reporters when Bukit Tengah State (ADUN) Deputy Gooi Hsiao Leung visited here last weekend to complain about the matter.
Further commenting, Amirul Adli said he and the rest of the residents want the issue resolved as soon as possible to prevent more foreigners from living there until the situation spirals out of control.
"Residents here have also agreed to use access cards to control who enters and exits this block in the future." says the father of two children.
Meanwhile, Hsiao Leung said, the problem of misuse of residential units for rent to foreigners like this should not happen because apartments are reserved for low-income residents who do not yet own homes. .
"I have also written a letter to the Chairman of the State Housing, Local Government, City and Land Planning Committee, Jagdeep Singh Deo, after receiving complaints from residents and asking the government to the state to investigate the matter accordingly," he said.
Source: Utusan Malaysia