Bengaluru: Hostel owners tell students to cough up the rent or leave | Bangalore News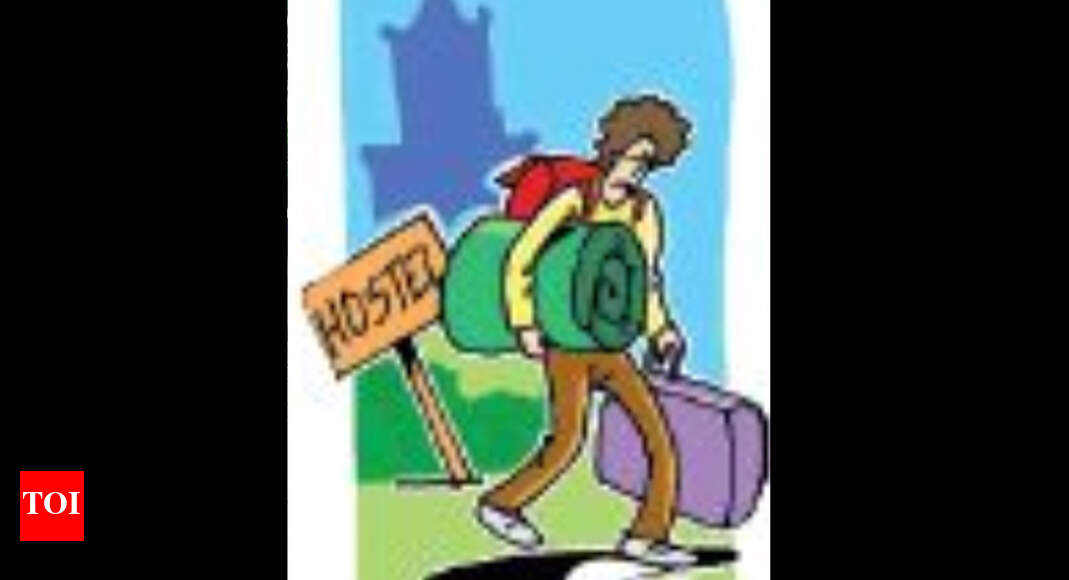 BENGALURU: With no signs of resuming classes in the near future, students in Bangalore are facing something of an existential crisis. The latest to join the 'pay without staying' debate among students in hostels, PGs and apartments are 1,200 Jain University students residing in facilities provided by campus student communities.
Jain University students took to social media after CSC sent them a letter on July 15 to either vacate the hostel by July 30 or pay 45% of the monthly rent. The students said it was not possible to travel as Bengaluru is under lockdown until Wednesday and even inter-district travel is banned in some states.
"I am a final year student and I don't need the hostel for next year. However, it is impossible for me to come and collect my luggage which I left behind because I was in a hurry to leave before lockdown 1.0 in March Charging around Rs 8,000 per month just to keep my luggage is unfair," one student lamented.
"Even though we were asked to collect our luggage earlier, CSC requested a Covidnegative certificate. Not to mention the risk we take to go to a testing center, why would a state test us without any symptoms? asked another student.
However, several university hostels have not collected hostel fees since June.
Students staying in PGs and private hostels have a different complaint.
"While the rent was Rs 7,000, our landlord PG has reduced it to Rs 5,500 now. Although we suggested leaving with the help of the packers and movers, he wanted the owners of the luggage to oversee the process as he did not want to take responsibility for any losses, if any. So we keep paying the rent," said a student from the future Christ University.
"The management of our hostel asked us to pay a fee. We asked them to reduce the amount because there is no food cost involved. They have not yet responded to our requests. So, we have decided not to pay unless there is clarity," said a student who is staying at a hostel in Hulimavu which has a monthly rent of Rs 10,000.
There have been complaints from parents about boarding schools charging boarding fees. "Our school asked us to pay half of the total fees which is around Rs 1.5 lakh including boarding. When I questioned the school, I was told that it was also for online classes. I have only paid school fees so far," said a parent whose child is studying at a school in Mysuru Road.