Buffalo hostel attracts tourists from all over the world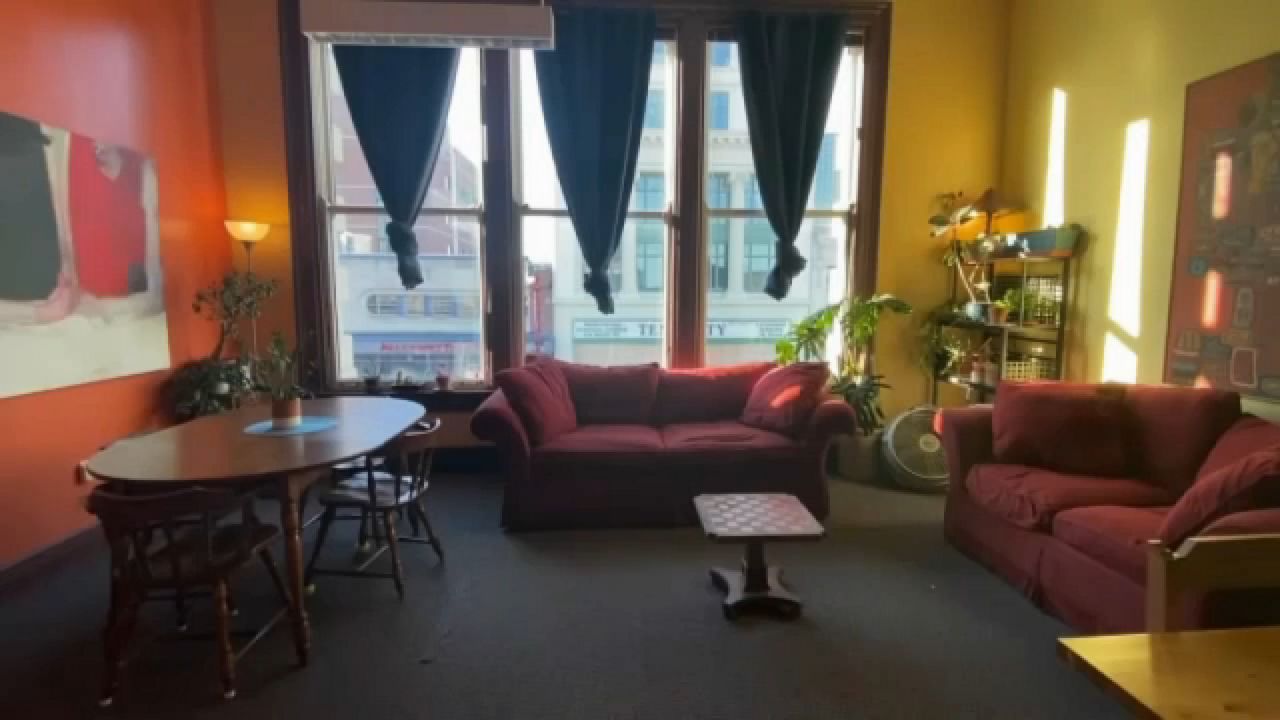 BUFFALO, NY – Tucked away inside a century-old building in Buffalo's theater district is a hidden gem of a hostel.
The Buffalo-Niagara Inn is an affordable stopover for travelers looking for a sense of community on the road.
"We've had people mistakenly book here for a hotel and people say 'I'll give it a try' and they're like 'this is amazing'," hostel manager Jonathan Piret said.
Nestled among bright lights and restaurants, Buffalo's oldest and only inn preserves the queen city's history and creates a sense of community among visitors.
"Nicole has a photo of a Canadian and a German who met here and got married," Piret said. "And they came back to town after they got married and she took this picture of them in the kitchen…kinda how they met."
Hostels have been popular in Europe for decades as an affordable alternative to hotels. Since the late 1980s, the Buffalo-Niagara Inn has been a hub for international travelers, giving them a taste of the queen city with community life, poetry nights, and even art installations in its gallery of boxes.
"This is my first solo show in Buffalo and I really feel at home in this space," said artist Brad Young, known as SALUT.
Jess Stoddard is visiting Buffalo from the UK. She says the Buffalo-Niagara Inn is one of her favorites because it offers individual rooms on a budget, but the atmosphere makes you feel like a local in a place away from home.
"It's like a family away from your own family, especially the one here in Buffalo," Stoddard said. "I've had a few experiences where I felt like I was staying at a friend's house and not an establishment."
"It was also very nice to be in the center of the city, in front of an amazing theater where I can see shows, there is a lot of music here and very good bars", she added . "So if you love me and you love a good party, you've come to the right place."
If you want to book a stay with friends or family, go to the hostel's website.
They invite the public to stop by and view their latest art installation, "nature.pdf", which runs until January 30.