Details of Ashish Khare's hidden camera setup inside the hostel bathroom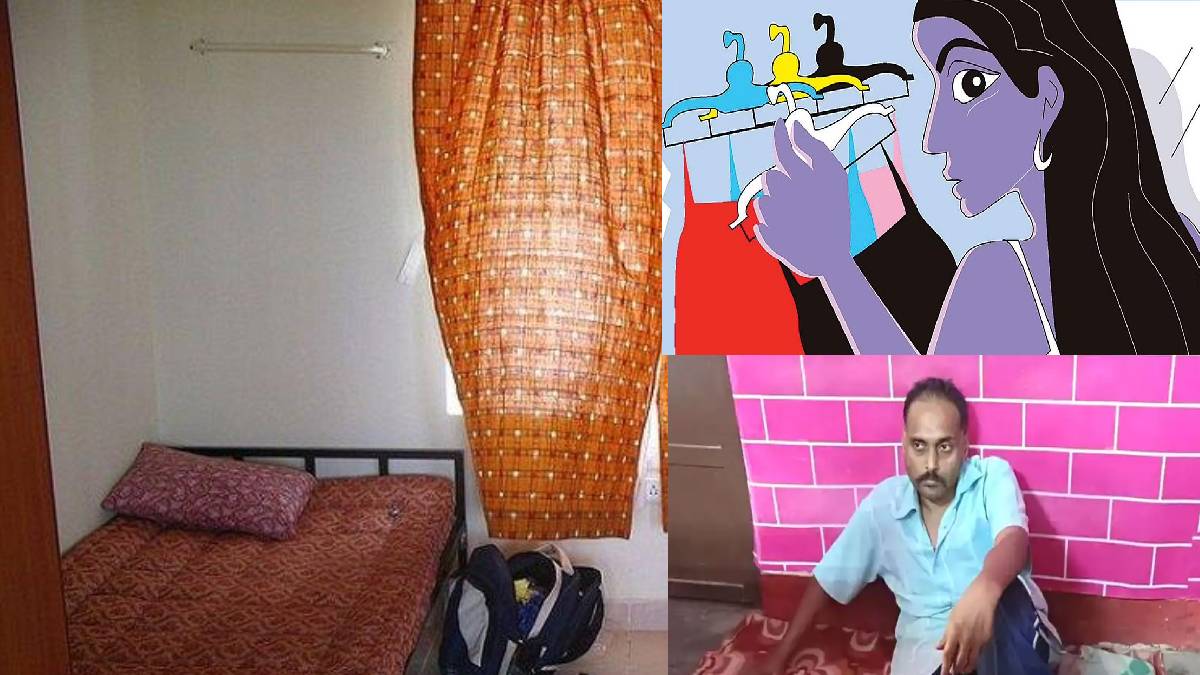 After a spy camera was found in the hostel's bathroom, Colonelganj police arrested the owner of a women's hostel. This incident caused a great stir in Prayagraj.
Ashish Khare, 45, runs a hostel in Colonelganj in Uttar Pradesh. He also runs a computer lab. As he is the son of a famous doctor in the region, many young girls, working women and college students have trusted him and stayed there.
It is reported that Ashish Khare is running the hostel with much lower rent than other hostels. It is also said that beautiful girls will have special offers and special rooms. The price varies for hostels. Female students and other women join this hostel through her friends and after finding out about the hostel.
The reviews on the hostel were well projected in this area as Ashish Khare's father was a famous retired government doctor in this area. On June 2, all women were shocked when a teenage girl went to the bathroom to take a shower. When she went to take a shower, the water did not come out of the shower properly.
So, she removed the top cover of the shower. Then she was shocked to see a camera inside the shower. The girl witnessed a camera and a wire attached to it. The young girl who learned of this filed a complaint with the police.
Following this, the police went to the hostel and inspected the premises. In this, the complaint that reached them was true and shocking. Ashish Khare was arrested after the investigation.
They confiscated a camera, nine hard drives and a computer. During his interrogation, a lot of surprising information came out. Ashish Khare used to watch the live video of the girls in a hostel while he was in the computer lab.
Video footage was recorded by cameras installed in the bathroom, and Ashish Khare watched and enjoyed it at night. Most of the cameras were installed in the special rooms. He stored these videos on his hard drive and threatened the women that he would post them on social media if they did not have a physical relationship with him. And to note, it is said that he sells these videos.
It is hard to accept that Ashish Khare was released on bail on Thursday, and Prayagrak students have expressed resentment over the incident. Ashish Khare was arrested again on Sunday for threatening all other women with lewd messages on WhatsApp and abusing calls.