London School of Economics to obtain a 644-room hostel.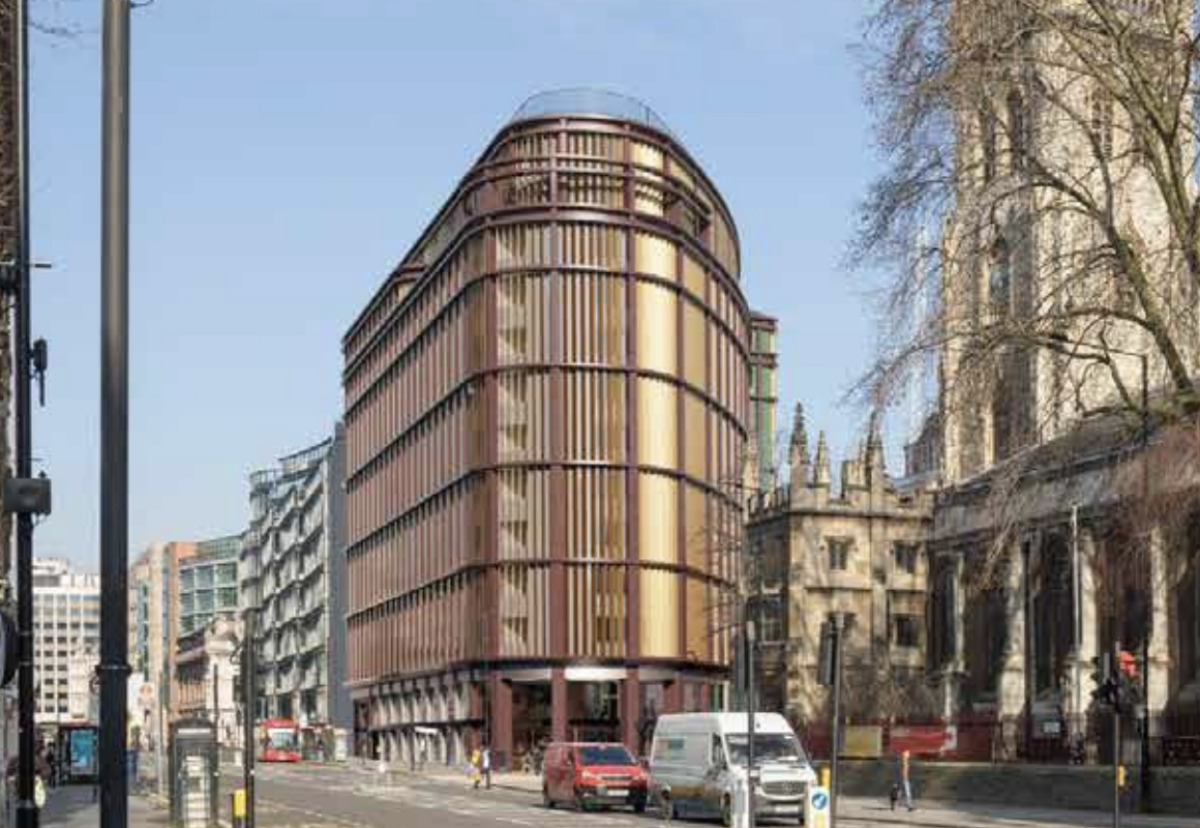 Planning permission has been granted to developer Dominvs Group for a 644-bedroom student scheme for the London School of Economics at Holborn Viaduct. The 14-storey housing project in the City of London is designed to meet the growing needs of the London School of Economics.
The proposals, designed by architect Stiff & Trevillion, will replace an earlier project by Dominvs for an office development and a green-walled hotel that has been dubbed "London's greenest building". Proposals for the 644-bedroom student scheme for the London School of Economics have been approved by the city's planning and transport committee. It will develop 644 student beds, a roof terrace accessible to the public as well as a flexible community and cultural space on the ground floor and in the basement.
Also read: Government boosts floating wind technology in UK.
London School of Economics set to increase student bed capacity
Alistair Moss, the chairman of the Planning and Transportation Committee, said the project was a "positive step" in the Square Mile since the coronavirus pandemic picked up. "The addition of modern student accommodation will mark an important step towards the development of a 24/7 sustainable city and we plan to welcome students to this region, who we believe will become future innovators and business leaders" , he added. "We are delighted by the continued confidence shown by world-class universities, investors and developers as we continue to strive to develop the City of London in an ever more inclusive and sustainable way."
Dominvs received planning permission for the Holborn Viaduct Green Hotel plans in 2020, but the company later said Covid had forced the project to be reassessed and the London School of Economics proposed a long-term need for purpose-built student accommodation. He added that the London School of Economics was looking to increase the number of student beds from 4,500 to 6,000 over the next five years. Jay Ahluwalia, the director of Dominvs, said the 644-bedroom Jay student scheme for the London School of Economics was of "exemplary design quality" being "highly sustainable", aiming for an "excellent" BREEAM rating.
If you have any remark or more information about this article, please let us know in the comments section below.