Ruparel students find hostel, many locked classrooms | Bombay News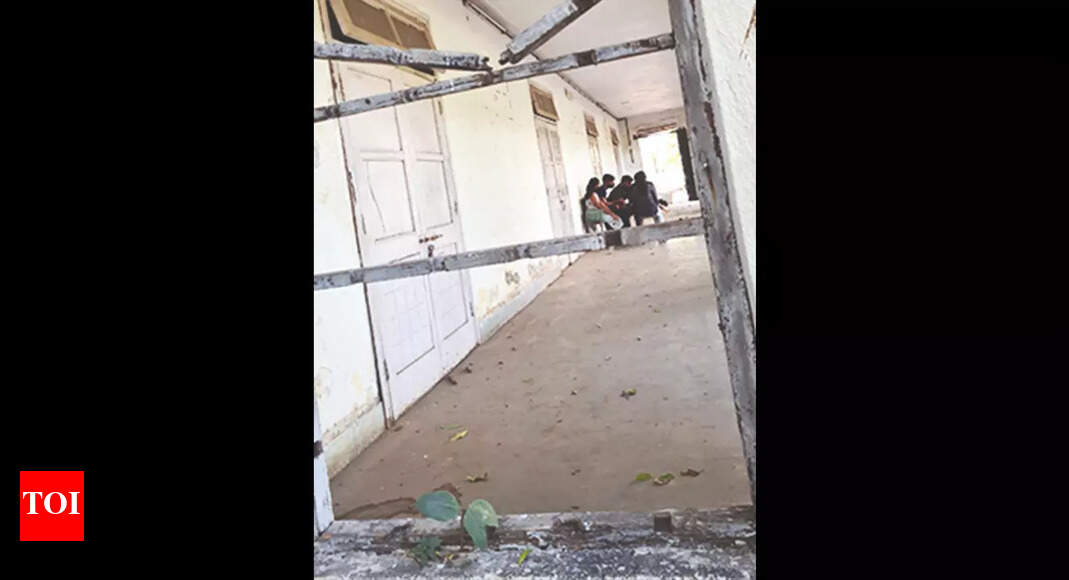 MUMBAI: When students from DG Ruparel College in Matunga returned to their campus after two years, they found some of the basic facilities inaccessible. The science building was closed after being declared dilapidated, leading to a shortage of 13 classrooms. The building's laboratories had to be moved to other larger classrooms. Some classes take place in makeshift rooms.
A university source said it was managing conferences by holding some classes online. However, once colleges reopen at full capacity in June, this could be a serious problem. "One side of the science building with many classrooms and two chemistry labs is closed after a committee set up by the college found it in a dilapidated state. The labs were moved to two large classrooms in the arts building, which also led to a shortage. In all, we are 13 classrooms short," the college source said. The college was established in 1952.
A student said that since their return they could not access basic facilities. "The hostel on campus has not yet reopened despite a government directive. The canteen, gymkhana facilities are closed. There is no water supply in the bathroom. A platform that was previously used for cultural activities has been transformed into a classroom," the student said.
A teacher said the science building was declared unsafe two years ago, but because classes were taking place online, there were no issues. "There was enough time to undertake repairs or make another arrangement. There is a vacant structure on campus where classrooms can be built," the teacher said. The college falls under the Modern Education Society, which is run by the Wadia family.
Sudhakar Tamboli, senate member of University of Mumbai, also an alumnus of the college, said, "We have requested the college to make available all the facilities as they were before Covid. How will teachers teach if there are no classrooms? Students come from remote areas and hostels should be made available," he said, adding that alumni plan to meet management in the coming week.